Walking safaris in Uganda provide a one of a kind safari experience. You walk into the jungles and savanna lands on foot. These guided walks take you through rain forests, mountains, woodlands, savannas, lakes and river shores, towns and villages.
Walking safaris tend to be some of the most physically demanding. They however the most adventurous way to get close to nature. While on Uganda Walking Safaris, you get hands on knowledge about different fauna and flora species. With plants, you can touch, feel and smell. On the other hand, it is not the case with animals. But you are in their environment, so you can learn about their habitats, carcass and food. The only challenge would be the aggressive animals. Don't worry, you are always under the guidance of an expert safari guide who has experience with animal behavior.
Categories of walking safaris in Uganda
Primate Walking Safaris
In this case you walk in search for mountain gorillas, golden monkeys, chimpanzees and other primates in the dense rainforests. Bwindi Impenetrable, Mgahinga Gorilla and Kibale Forest National Parks generally have no paths and yet are best for primate treks. In these places, adventure enthusiasts follow the secluded forest trails and paths created by Park Ranger with machetes.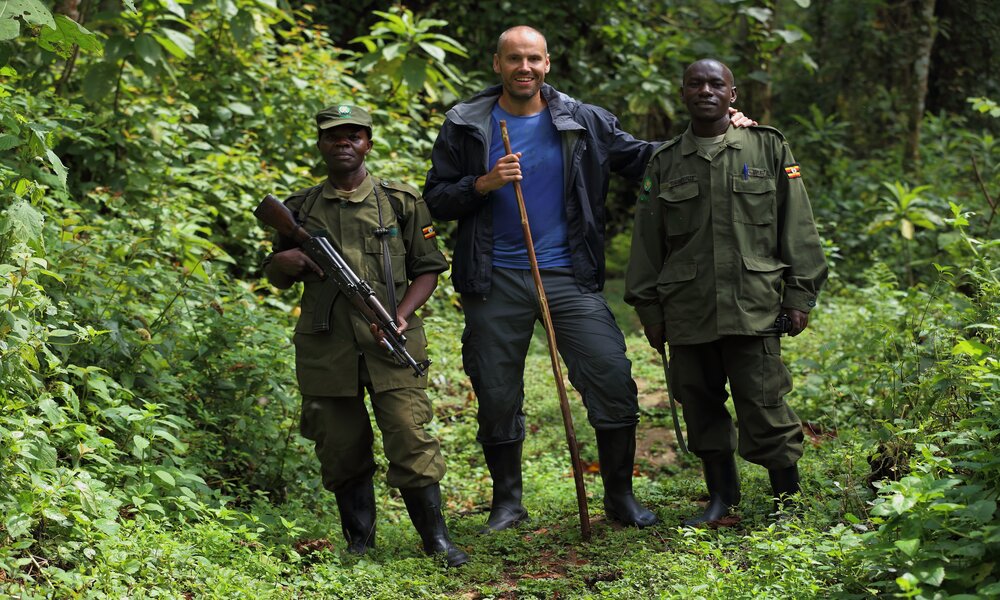 Cultural walking safaris
For every National Park you visit in Uganda, there is a chance to do a cultural walking safari. It is normally aimed at learning about the, cultural traditions, local dances, tasting local cuisines and see art and crafts.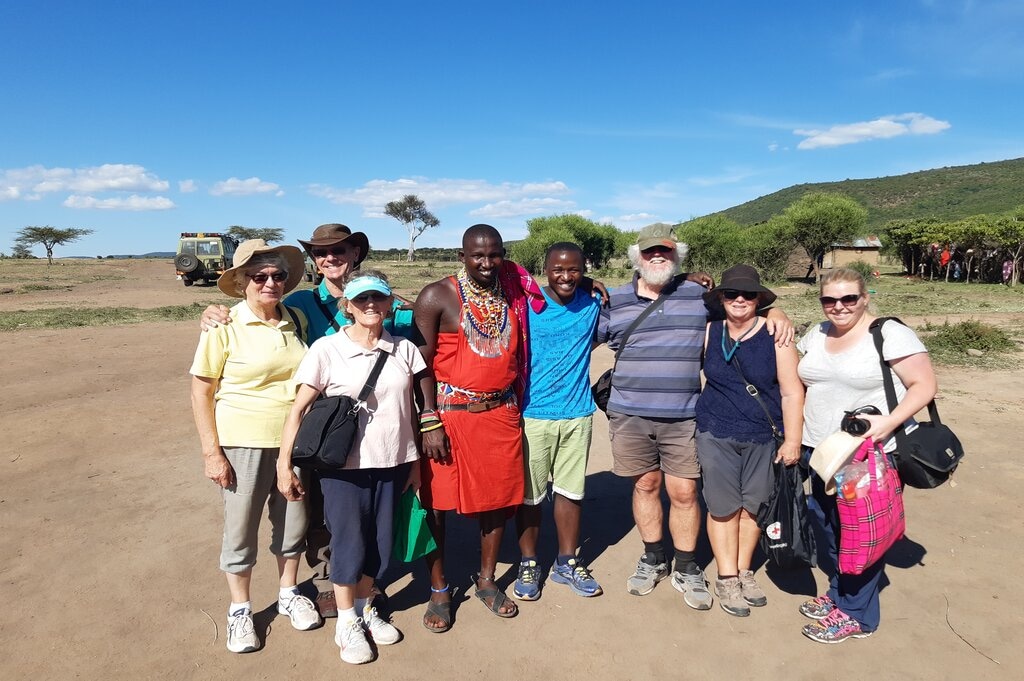 Mountain trekking Safaris in Uganda
Mountain trekking might be the most common form of walking safaris in Uganda. The most common mountain treks happen in the Rwenzori, Elgon, Moroto, Sabinyo, Gahinga and Muhabura mountains. These normally take several hours to days. depending on which mountain or route you choose. Trekkers the enjoy the various plant and animal life they meet along the way. They also enjoy the cultural experiences from people who are inhabitants of these mountains. On top of that, they get to travel the roads less travelled since there are fewer mountain trekkers than game drives tourists in Uganda.
Game watching
The game viewing walks are notably the most popular form of walking safaris in Uganda. They take place in the savannah-dominated Protected Areas (National Parks and Wildlife Reserves). However, our top picks are Kidepo Valley, Murchison falls, Queen Elizabeth, Semliki and Lake Mburo National Parks. These are guided by expert Park Rangers with diverse knowledge of these Protected Areas, their wildlife species, plethora of birds and local vegetation. To make things even more interesting, places of lodging in these Protected Areas are in form of tented camps and safari Lodges that offer the real African wilderness experience. Have a thrill of building excitement while searching for the lions, leopards, Uganda Kobs, Cape buffaloes, Defassa waterbucks, Rothschild giraffes, giant elands, Olive baboons, impalas and African elephants among others.
Whichever form of walking safari in Uganda begins with all-inclusive briefing provided by Park Rangers on the different ways of conducting yourself when meeting wildlife on-foot as they are sighted from time to time. Watch the spectacular sunrise and sunset while coming face to face and personal with the phenomenal wildlife species.
Bird watching safaris 
Explore different terrains and ecosystems  to see the fantastic diversity of birds that Uganda offer while on these birding walking safaris. Walk through the bushy grasslands, woodlands, hilly slopes, open areas, Lake shores and forests. Dare to take a relaxed forest walk to discover the sights and sounds of beautiful birds. The country features a total of 33 Important Bird Areas providing sights and sounds of some of the 1080 birds in the country.
When to go for walking safaris
Uganda is an all-year wonderful destination for safaris.  The best time for enjoying walking safaris is between June and September, then December through February. During these months, weather is generally favorable for spotting lots of wildlife species because vegetation is scattered and sparse. Therefore, its easy to cover large areas as well as follow wildlife trails without a lot of trouble. When it comes to savannah-dominated National Parks and Wildlife Reserves, the few permanent watering holes offer unmatched wildlife viewing experiences.
What to pack/carry for walking safaris
It is always important to prepare in advance prior to undertaking a walking safari in Uganda. This is because like any other safari, what you pack in one way or the other affects your overall experience. Always keep it light but on the other hand your packing list must not miss the following;
sturdy hiking boots
gaiters
lightweight and khaki clothing
wide-brimmed hat
anti-malarial drugs sunglasses
first aid kit
toiletries (like sun cream, toothpaste, toothbrush, deodorant, lotion, wet wipes, hair combs and others)
binoculars
insect repellant
lightweight backpack
camera
flashlight
guidebook and so much more.