Photography Safaris in Uganda
Photography Uganda Safaris provided great explanations of the wilderness. Safari moments are times to remember and taking a picture gives you another reason to meditate about them. Currently, wildlife photography is a booming business. However, it means that having a quality camera might pay off. We have led some of the world's wildlife photographers such as Johan Naudts.
Beautiful sceneries of waterfalls, wild mammals, colorful birds, forests, mountains and hills, people,  waterbodies, insects and flies all call for a photo shoot.
How to do photography Safaris in Uganda
There are various tips of situating out for that unspoiled photography expedition when in Uganda. The most rewarding way is to set a target and reach  it.  In order to have a wonderful photography safari, you need to follow some of the tips below.
Travel in a pop-up safari vehicle
The ideal safari vehicle is the one with a popup roof. These roofs normally open and give you a 360 degrees view of the wilderness. They also provide protection against the sun and rain. Lets not forget that some safari pictures are taken through the views from the window. However, there are some moments that are best captured from the popup roof. Some of the wilderness exclusive moments include, predators' hunting, mating and so on. It's an opportunity for a lens catch to the Big Five, giraffes, zebras, hippos, several antelope and bird species.
Take nature walks on Photography Safaris in Uganda
The wild nature walks are a good way to interact with nature as the moment offers a great time into the natural world. It's the perfect moment of focusing to that social media photo shoot. This can promote your website to encourage people not just to scroll through the social media platforms but also save the capture into the device gallery. There are various spots in Uganda where one can take a photography nature walks right from communities and the wilderness. Throughout all the tropical rainforests one of the most admirable and done adventure activity is nature walk. Also, the most common way to get close to wild primates is trekking.
Consult the guiding team
When looking out for the best adventure photographic moments, it's better to consult. You will get to know which would be the perfect destination to reward you for a particular focus while in the country. Local guides in national parks, in communities and reserves have enough knowledge for particular catches to even the rare ones in case you opt for them. For the perfect natural wonders, Uganda hosts a number of waterfalls, mountains and hills, several scenic lakes and rivers. It is also home to several wild animals of which some such as gorillas and chimpanzees are rare. This East African country also hosts over 1000 bird species which account for about 11% of the world's birds. If planning a birding excursion, it is important to let us know your goals and we shall do our best to make it happen.
Travel in the right Season
It very important to know the season when to do your photography trip to Uganda. Seasons vary with what to find. For birders' case, some of the bird species in Uganda are seasonal like the flamingos at Queen Elizabeth. Additionally, some birds such as flamingos, black terns, sparrows and so on migrate from other part of the world to Uganda and vice-versa. It's better to consider much research or even take into consideration of using exactly the experts to guide on the when is the best time to watch the particular catch. If you are looking for predators or nocturnal, you should know the right time of the day and where. If you want to travel in the mating or calving season, your travel company should know in advance.
 Best destinations for Photography Safaris in Uganda
Uganda as a country has many beautiful destinations that would make a photographic safari complete. This country is greatly endowed from the snow capped mountains to tropical rain forests to savanna to the many waterbodies. However, on photography Uganda Safaris some stand out as mentioned below.
The Murchison Falls
The Murchison falls is the world's most powerful waterfall. This the narrowest point of the River Nile. These falls draw a number of tourists to Uganda every year to Murchison Falls National Park. A picture of Murchison falls taken on a boat trip or Bakers' trail normally fascinates the lookers. Also a game drive in the northern bank of the Nile river gives photo opportunities of several wildlife and the stunning landscape.
Aruu Falls
These rocky falls lie in Aruu County in Pader district in Northern Uganda along Kitgum –Gulu road. The Aruu waterfalls are some of the less visited waterfalls in the country yet very rewarding. If you happen to go there, you might on some occasions be the only tourist hence having the whole area to your self.
Mahegaritah peak – Rwenzori Mountains
The snow capped Rwenzori mountain peak stands at a height of 5109 meters above sea level. It not for every one because its the most technical mountain.  Mahegaritah peak is the highest point of the Rwenzori Mountains at an altitude of 5109m. A trekking trip to this magnificent mountain peak normally takes 7 to 8 days depending on the route you choose. Here you get a rare opportunity to photograph the only snowing place along the equator.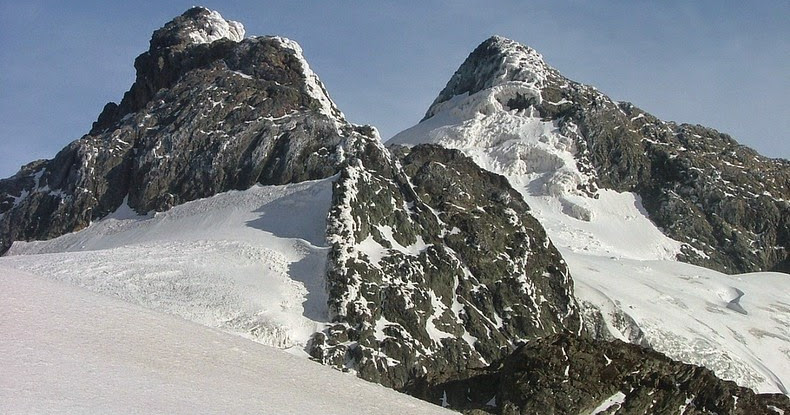 The rolling landscape of Kisoro High lands
So many ranges which spread from the western Albertine rift valley. These highlands are an amazing place to see. Perhaps an aerial photograph would be the best in this case.  There are three widely spread dormant volcanos of Gahinga, Muhavura and Sabinyo plus a number of chain that runs from Kabale to Kisoro.
The Sipi Falls
These are three phases of waterfalls at the foothills of Mt. Elgon National Park in Eastern Uganda. The tallest is 100m meters and gives great photo opportunities. Collecting water in your arms and drinking, vomiting water to another one's arms or collecting water straight from the falls into your mouth. All these possess are great moment to consider to photo shoot.
The Kidepo plains
For years now, Kidepo ranks as Africa's most picturesque park. Besides the several animals and bird species, the land scape here is something to die for. This is one of the wider sights in the wild in Africa, while at Kidepo valley national park plain goes is one of most attracting tourist destinations in Uganda. If you are opting to take a wider savannah coverage in African, then the Kidepo Valley National Park should be on your list.
Karimajong Homesteads
These are traditional houses of people in karamoja in northern Uganda. These housing structures display the real African housing architecture which dates back to the 16th century. It is also possible to arrange an overnight stay in these communities. The manyatta houses will not fail to tempt you for a photo.
In conclusion, Uganda has several photographic opportunities. Should you plan to go on a photography expedition, just let us know when, how many you are  and we shall arrange the rest.