Primate Watching Safaris
Besides Gorilla Trekking, more Primate Watching Safaris are possible. If you are a primate lover, a Uganda Safari should be on your bucket list. From the mountain gorillas in Bwindi Impenetrable Forest to Chimpanzees in Kibale, to Golden monkeys in Mgahinga Gorilla park, this country harbors 20 primates species including the previously discovered Dwarf Galago.
Gorilla Trekking
This is where by a tourist or a group of tourists gather together with game rangers, trackers and guides and enter the forests to search for the gorillas. Gorilla trekking is the most famous primate adventure in Uganda. The country has two National parks where these rare primate species can be seen namely; Bwindi Impenetrable National Park and Mgahinga Gorilla Park. More than half of the world's remaining mountain gorillas reside in Bwindi Impenetrable Forest. The rest are in the Virunga Volcanoes where Mgahinga Gorilla Park is situated. This park accommodates another rare primate; the Golden Monkey. So as to take part on a gorilla expedition, one has to book a gorilla permit in in advance due to limited demand. There is a specific number of tourists allowed to each gorilla group on a specific day.
Chimpanzee trekking
This is where by a group of tourists converge with game rangers, guides and trackers and enter the forests to look out for the chimpanzees. Research shows that these apes share about 97% of human DNA. They are more related to humans they are to gorillas. These apes can also use tools, communicate by facial expressions and gestures just like humans. Uganda Kibale Forest National Park is the most famous for chimpanzee trekking excursions. The forest is home to 13 primate species and also known as the Primate Capital of The World. Other places to see chimps in Uganda include; Budongo Forest, Toro Semuliki Wildlife Reserve, Kalinzu Forest, Queen Elizabeth National Park's Kyambura Gorge and Imaramagambo Forest. Chimpanzee treks and chimpanzee habituation experiences can be organised.
Just like the case for Gorillas, you need to secure a chimpanzee permit so as to take part in chimpanzee trekking. Chimpanzee permits for Kibale Forest cost, USD 200, USD100 for Budongo Forest, USD 40 for Kalinzu Forest, USD50 for Kyambura Gorge and USD 30 for Toro Semuliki Wildlife Reserve.
Golden Monkey Tracking.
Golden monkey is among the few remaining rare primate species. One can only see it in the Virunga mountains. These mountains lie between Uganda, Rwanda and Democratic Republic of Congo. Uganda's Mgahinga gorilla Park is not only famous for gorillas but also this rare primate.
You have two options for Golden monkey trekking in Mgahinga. One is the half day trek which gives you a full hour to spend with these beautiful apes. While the other needs a full day and gives you 4 hours to spend with the golden monkeys. The 4 hours and full day  trek cost USD 60 and USD 100 respectively per person.
Note that we are experts in arranging Primate Watching Safaris in Uganda and Rwanda as well as Wildlife Safaris in Kenya and Tanzania.
Get in touch today in order to ask for any travel advice or get a free quote.
From USD 3710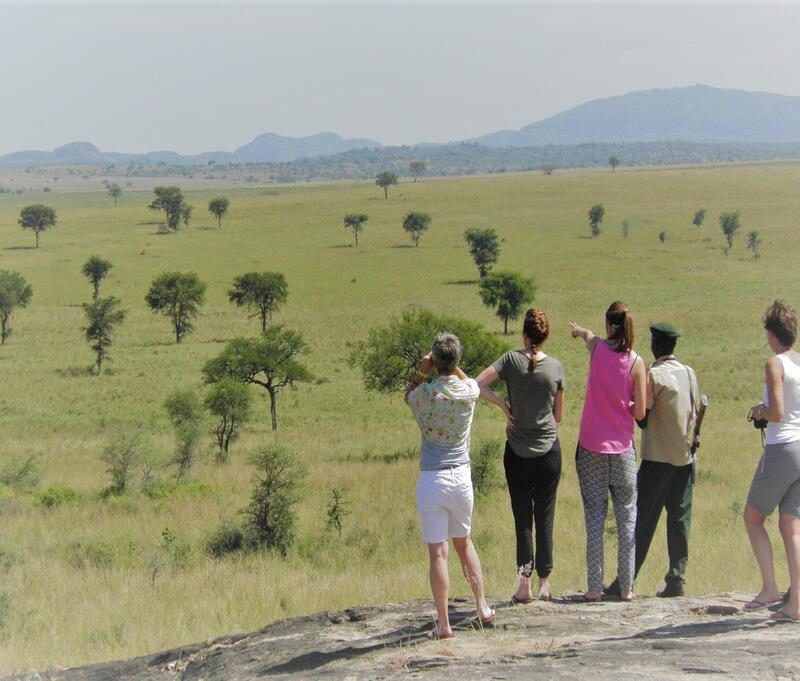 This 16 Days Uganda Safari Expedition leads you to Uganda's classic parks, tropical forests […]
From USD 2610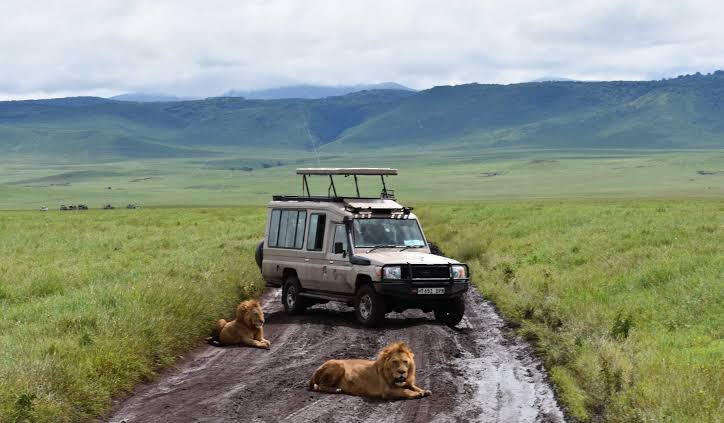 The 10 Days Gorillas and Kenya Wildlife Safari gives you a chance to see […]